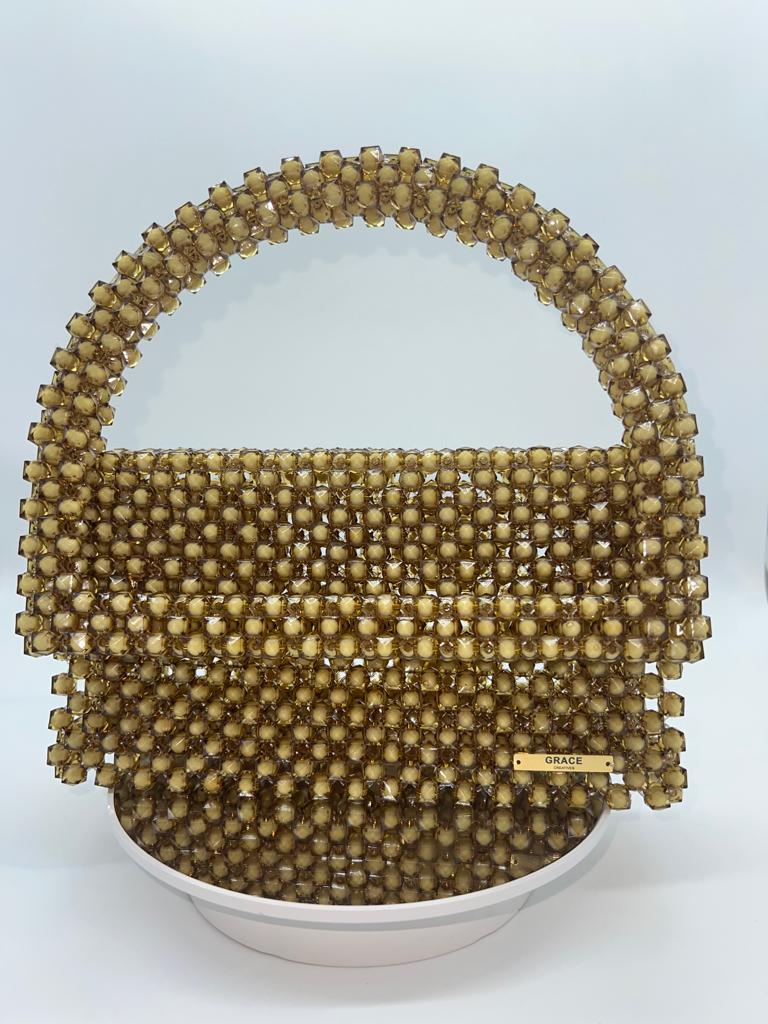 GC Arc Bag - Butter Brown
GC Arc Bag in Butter Brown, a captivating handcrafted accessory by Grace Creatives. This exquisite bag seamlessly blends style, functionality, and superior craftsmanship, offering a chic and unique addition to your fashion ensemble.
The GC Arc Bag features a modern and chic arc-shaped design in a beautiful Butter Brown color, adding a touch of elegance and sophistication to your look.
Grace Creatives takes pride in responsibly sourcing materials, ensuring that the GC Arc Bag is environmentally friendly and sustainable.
The Butter Brown color of the bag exudes a sense of warmth and versatility, making it a perfect choice for various outfits and occasions.
The bag offers ample space to carry your belongings in style, while the arc design adds an artistic and eye-catching appeal.
For fashion enthusiasts who appreciate fine craftsmanship and desire to make a statement, the GC Arc Bag in Butter Brown is a must-have accessory that reflects your refined taste and flair.
Elevate your fashion game and embrace the chic allure of the GC Arc Bag in Butter Brown, a stunning handcrafted masterpiece from Grace Creatives that complements your individuality and enhances your style.