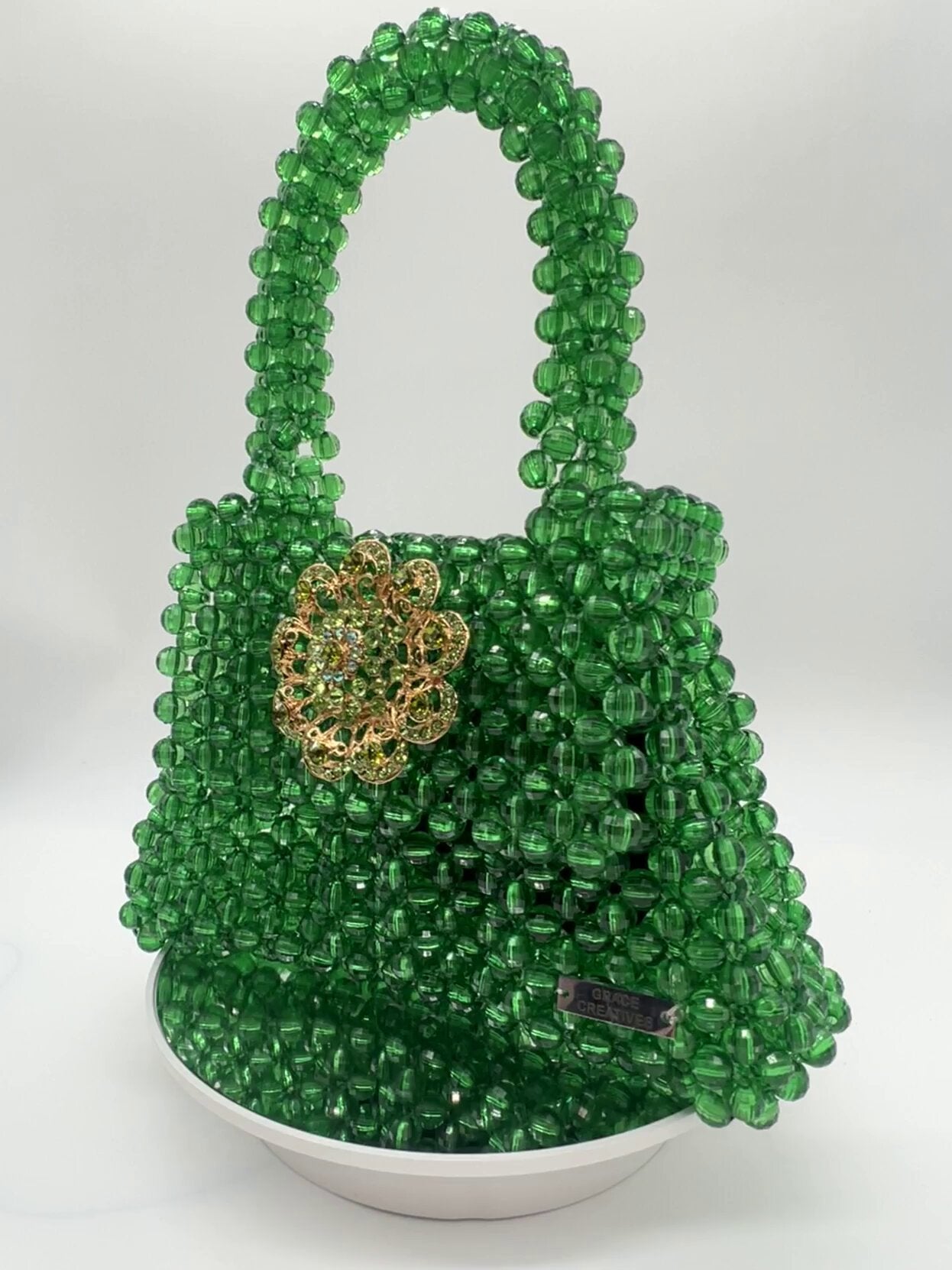 GC Diva Bag - Green
Handcrafted Elegance
Indulge in the art of sophistication with the GC Diva Bag in Green by Grace Creatives. Handcrafted with precision and love, this bag is a testament to timeless elegance. Every detail is meticulously crafted, from the lush green hue that exudes opulence to the luxurious materials that ensure durability. Own a piece of artisanal mastery and elevate your fashion sense to new heights with this exquisite creation.


A Statement of Confidence
The GC Diva Bag is more than just an accessory; it's a symbol of empowerment. Step into any room with this stunning green bag, and you'll instantly radiate confidence and allure. Embrace your inner diva and let the world know that you mean business. Whether it's a business meeting or a night out, this bag is your perfect companion, amplifying your style and leaving a lasting impression wherever you go.


Versatile Charm
Why settle for one look when you can have endless possibilities? The GC Diva Bag embraces versatility, allowing you to style it your way. Carry it as a chic handbag for a sophisticated look, or go hands-free by using the detachable strap for a casual, crossbody style. Its spacious interior provides ample room for all your essentials, making it a practical and stylish choice for every occasion.