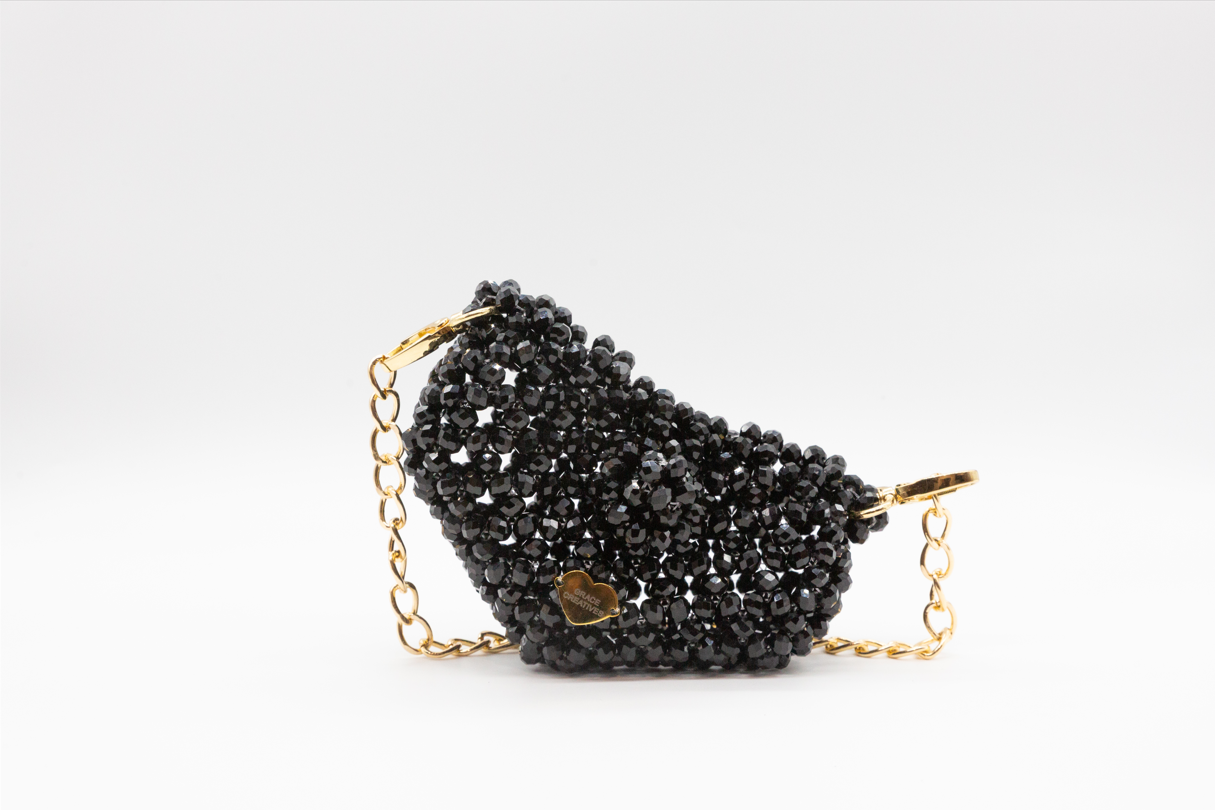 GC Heart Collection Black
Introducing the GC Heart Collection in Black, a captivating display of handcrafted excellence by Grace Creatives.
This exquisite collection seamlessly blends style, symbolism, and superior craftsmanship.
Each item in the collection is thoughtfully designed and meticulously crafted with attention to detail.
The Black color adds a touch of sophistication and versatility to the heart-themed accessories.
Grace Creatives takes pride in responsibly sourcing materials, ensuring the highest quality and sustainability.
The GC Heart Collection includes a range of accessories, such as necklaces, earrings, bracelets, and rings.
Symbolizing love and affection, the collection is an ideal gift for someone special or a cherished addition to your jewelry collection.
Elevate your fashion game with the GC Heart Collection in Black and express your refined taste through these handcrafted masterpieces.