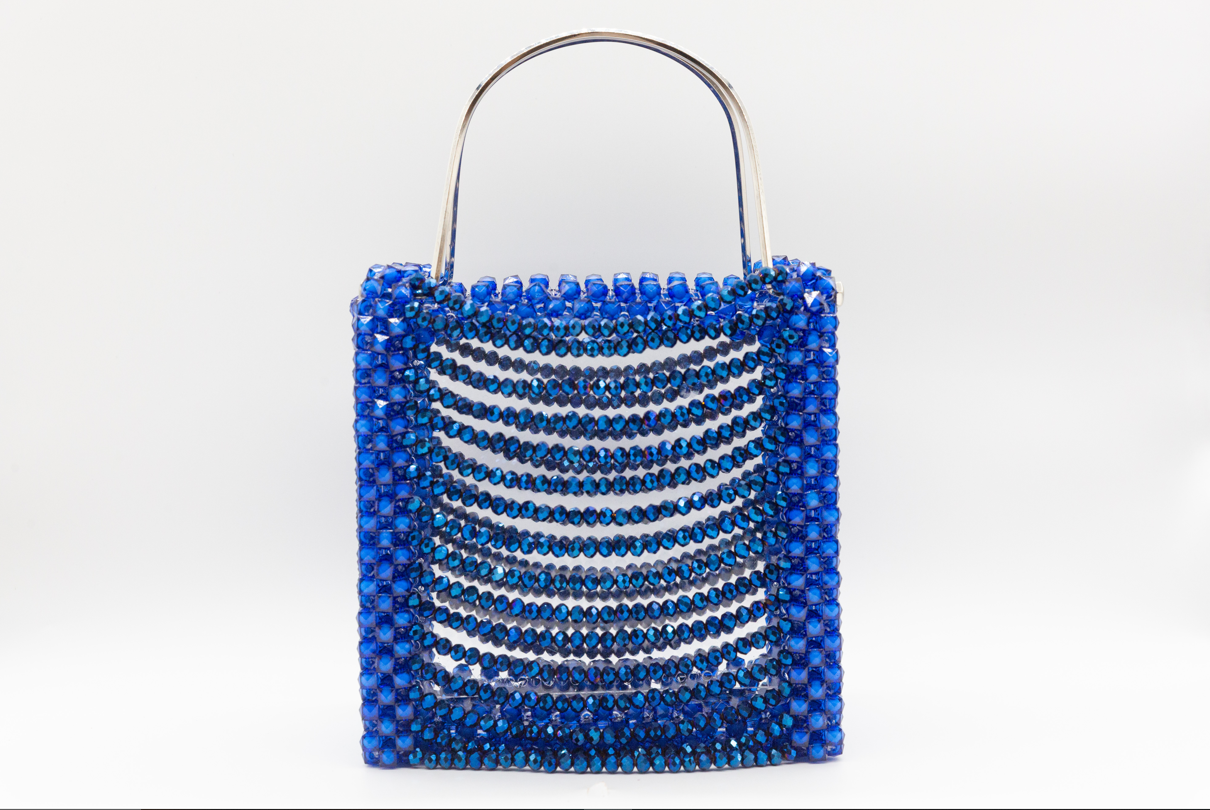 GC Ornate Blue Glass Bag
Introducing the GC Ornate Blue Glass Bag, a captivating masterpiece that embodies the art of handcrafted excellence by Grace Creatives. This extraordinary bag combines artful design, functionality, and superior craftsmanship, making it a statement piece that reflects elegance and sophistication.
Meticulously handcrafted, the GC Ornate Blue Glass Bag exemplifies Grace Creatives' commitment to delivering top-tier products. Each bag is thoughtfully designed and crafted with meticulous attention to detail, showcasing the brand's dedication to creating exceptional pieces.
The "Blue Glass" design of this bag features a stunning blue hue reminiscent of glass art, adding a touch of uniqueness and creativity to its overall allure. The ornate detailing elevates the bag to a true work of art, making it a standout accessory.
Grace Creatives takes pride in responsible sourcing, ensuring that the materials used in crafting the GC Ornate Blue Glass Bag are environmentally friendly and sustainable.
With its intricate design and luxurious color, this bag becomes more than just an accessory; it becomes a conversation piece and a symbol of refined taste.
The GC Ornate Blue Glass Bag offers ample space to carry your essentials, making it both functional and fashionable. Whether you're attending a special event or a casual outing, this bag complements your style with grace.