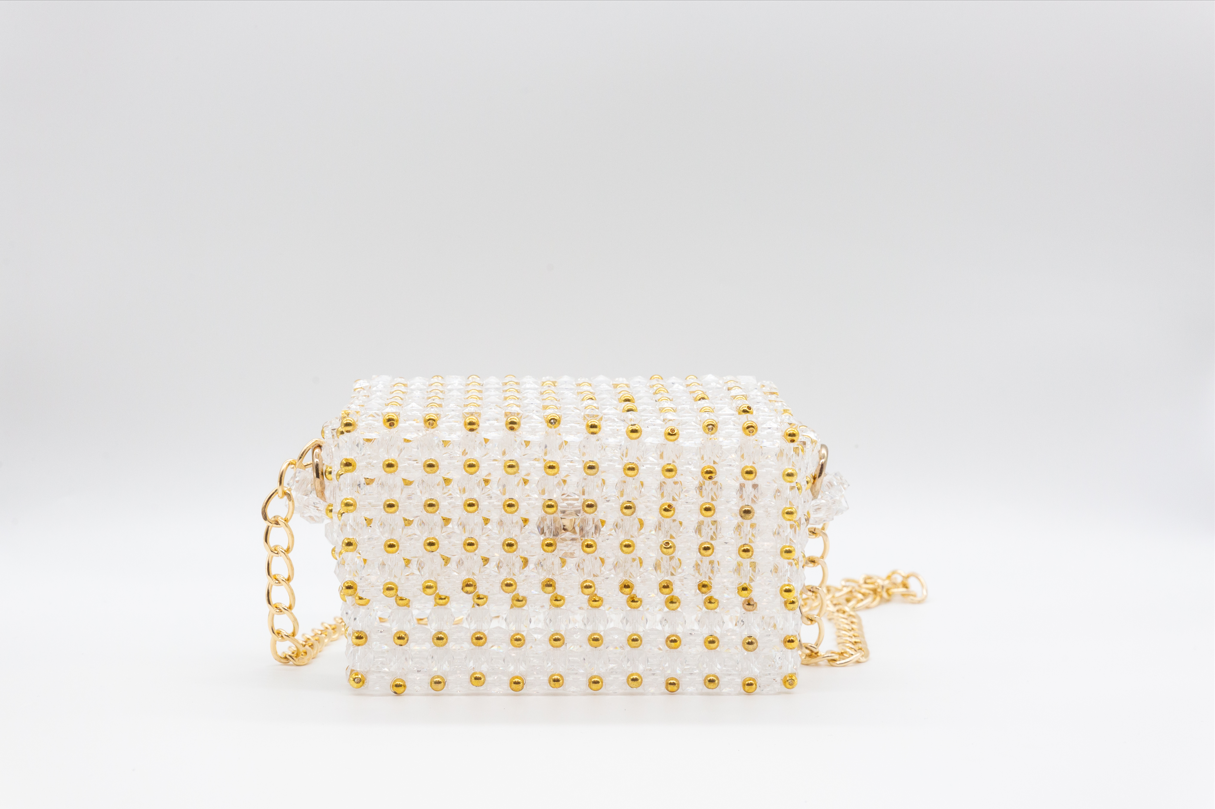 GC SUGA Shoulder (Clear and Gold)
Introducing the GC SUGA Shoulder in Clear and Gold, a magnificent creation by Grace Creatives that exemplifies the art of handcrafted excellence. This striking shoulder bag seamlessly blends style, sophistication, and superior craftsmanship, offering a statement piece that is as functional as it is fashionable.
Meticulously handcrafted, the GC SUGA Shoulder embodies Grace Creatives' commitment to delivering top-tier products. With attention to every detail, this bag showcases the brand's dedication to producing items of unparalleled quality.
The combination of Clear and Gold elements adds a touch of modernity and luxury to the design, making the GC SUGA Shoulder a true fashion-forward accessory. The clear material allows you to display your belongings with ease, while the gold accents add an elegant and glamorous touch.
Grace Creatives prides itself on responsible sourcing, ensuring that the materials used in creating the GC SUGA Shoulder are environmentally friendly and sustainable.
The GC SUGA Shoulder boasts a spacious interior, providing ample room for all your essentials. Whether you're heading to a special event or a day of shopping, this shoulder bag keeps your belongings organized and easily accessible.
Designed for comfort and style, the GC SUGA Shoulder features an adjustable strap, allowing you to carry it with ease and confidence.