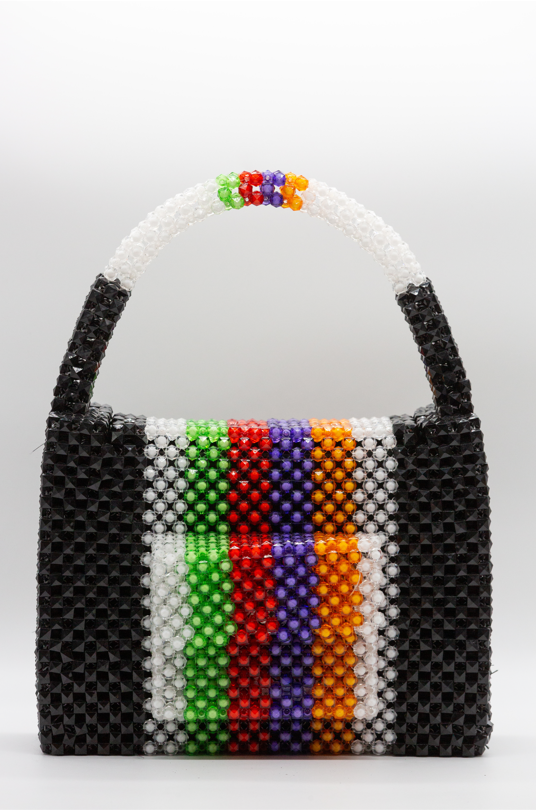 GC SUGA Tote with Pocket - Mixed
Introducing the GC SUGA Tote with Pocket - Mixed, a true embodiment of handcrafted excellence by Grace Creatives. This exquisite tote bag seamlessly blends timeless elegance with practicality, making it a versatile and chic addition to your accessory collection.
Crafted with utmost care and attention to detail, the GC SUGA Tote with Pocket reflects Grace Creatives' commitment to delivering top-tier products. Each bag is meticulously handcrafted, showcasing the brand's dedication to quality craftsmanship.
The "Mixed" design adds a touch of uniqueness and flair to the tote, featuring a beautiful combination of materials and colors. Grace Creatives takes pride in responsibly sourcing materials, ensuring an eco-friendly and sustainable approach to their creations.
The GC SUGA Tote comes with a thoughtfully designed pocket, providing easy access to your frequently used items such as keys, phone, or cards. This practical feature enhances the bag's functionality, making it an ideal companion for your busy lifestyle.
The spacious interior of the tote offers ample room to carry your essentials, whether you're headed to work, shopping, or a weekend getaway. The versatile design makes it suitable for various occasions, effortlessly complementing any outfit.
With comfortable and adjustable straps, the GC SUGA Tote ensures a pleasant and hassle-free carrying experience, adding to its everyday appeal.
Whether you're a fashion-forward individual, a conscious consumer, or someone who values fine craftsmanship, the GC SUGA Tote with Pocket - Mixed is a statement piece that stands out from the crowd. Grace Creatives' passion for creating handcrafted treasures shines through in this remarkable tote.
Indulge yourself or delight a loved one with the GC SUGA Tote with Pocket - Mixed, and experience the perfect balance of style and quality. Elevate your fashion game with this stunning handcrafted masterpiece from Grace Creatives.