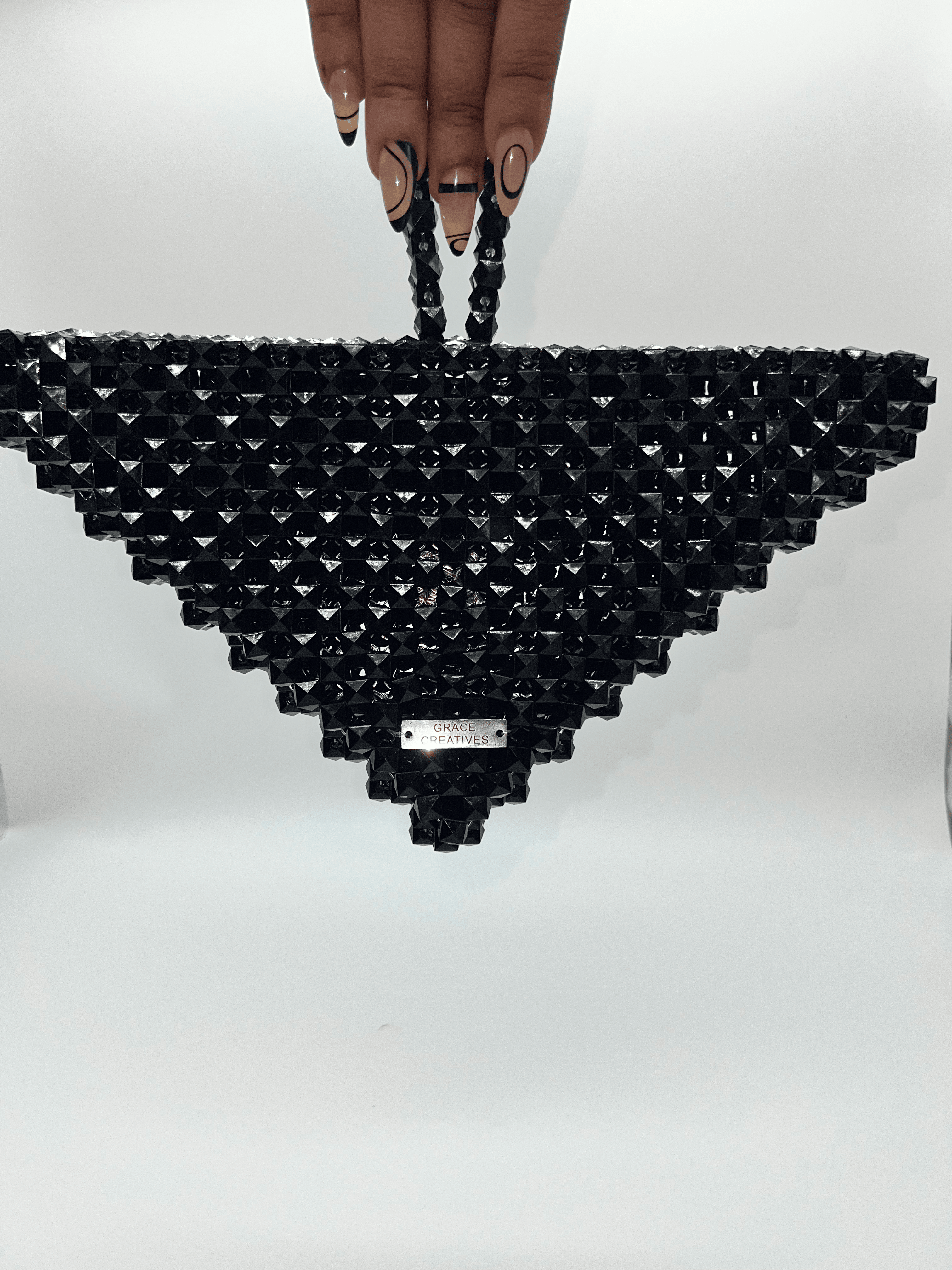 GC Tri Bag - Black
Presenting the GC Tri Bag in Black, a masterful creation by Grace Creatives that exemplifies the epitome of handcrafted quality. This sleek and elegant bag combines style, functionality, and artisanal craftsmanship in one outstanding accessory.
The GC Tri Bag in Black is meticulously handcrafted to perfection, showcasing the brand's dedication to delivering impeccable products. The classic black color exudes sophistication and versatility, making it a timeless addition to any wardrobe.
Crafted with premium materials, the Tri Bag is built to withstand the test of time, ensuring durability and reliability for your everyday needs. Grace Creatives prides itself on using responsibly sourced materials, adhering to eco-friendly practices in every step of the production process.
Designed with both fashion and practicality in mind, the GC Tri Bag offers a perfect blend of form and function. It features intelligently designed compartments and pockets, allowing you to organize your essentials with ease. From your daily commute to weekend getaways, this bag proves to be a dependable companion for all occasions.
The adjustable straps provide a comfortable carrying experience, while the exquisite attention to detail sets this bag apart. From the intricate stitching to the carefully chosen hardware, each element reflects the brand's commitment to excellence.
Whether you're a trendsetter or someone who appreciates the finer things in life, the GC Tri Bag in Black is a statement piece that complements any style. Grace Creatives' passion for creating handcrafted treasures shines through in this exceptional bag.
Indulge yourself or surprise a loved one with the GC Tri Bag in Black and experience the perfect synergy of style and quality. Elevate your fashion game with this stunning handcrafted masterpiece from Grace Creatives.